Washing Machine Repair Dubai
Are you having trouble with your washing machine? Home Fix Dubai is here to help with top-notch washing machine repair services in the heart of Dubai. We know how important a working washing machine is in your daily life, and our expert technicians are just a call away to provide the best solutions. Our commitment to quality, reliability, and convenience makes us the top choice for washing machine repair in Dubai.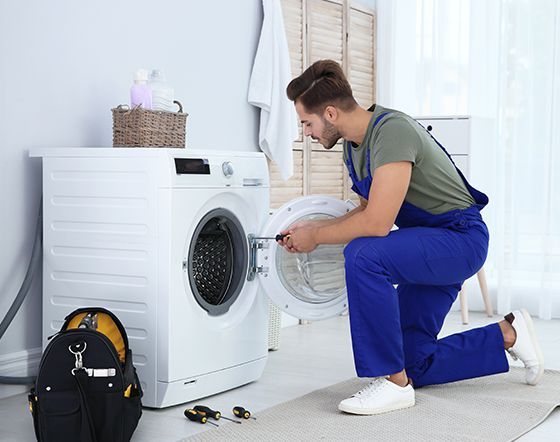 Why Choose Home Fix Dubai for Washing Machine Repair?
Expertise in Dubai Marina
If you live in Dubai Marina and need fast and efficient washing machine repair near me, we've got you covered. Our skilled technicians understand the unique needs of this area and can address your issues promptly.
Silicon Oasis Specialists
We also serve Silicon Oasis residents and offer specialized services for washing machine repair silicon oasis. You can count on us to keep your laundry routines running smoothly.
Professional Installation
Besides repair services, we offer washing machine installation in Dubai. Our team can install your new machine correctly, ensuring it functions optimally from the start.
Our Approach to Washing Machine Repair
At Home Fix Dubai, we take a comprehensive approach to washing machine repair Dubai Marina. Our technicians are well-trained to diagnose and fix a wide range of issues, from small problems to big malfunctions. We prioritize using genuine parts and components to ensure the longevity of your appliance. With us, you can trust that your washing machine will be in capable hands.
Schedule Your Service Today
Don't let a malfunctioning washing machine disrupt your daily life. Contact Home Fix Dubai for efficient, affordable, and reliable washing machine repair and installation services in Dubai. We serve Dubai Marina, Silicon Oasis, and the wider Dubai area. Our goal is to make your life easier by ensuring your washing machine operates at its best.
For the ultimate in washing machine installation Dubai, count on Home Fix Dubai. We're just a call or click away to assist you with your appliance needs. Contact us today to schedule your service and experience the Home Fix Dubai difference.