Home Fix Dubai
We can repair anykind of home appliances according to your needs.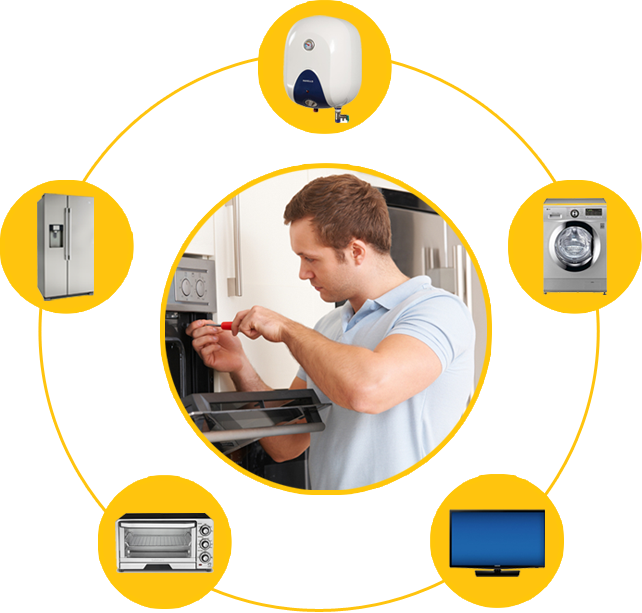 Home Fix Dubai provides a comprehensive range of maintenance services to the expanding residential and commercial communities of Dubai. We've been fixing home appliances in Dubai for years and have many happy customers. In addition, we provide repair services for freezers and refrigerators, air conditioners, water dispensers, TVs and LEDs, washing machines, microwaves, and gas cookers, as well as many other things of yours.
We make every effort to ensure that our clients are satisfied by offering service that is both courteous and competent.
Testimonials & Featured Clients
Fixers Force provided a remarkable level of service. I called the company about 7:00 a.m., and Hasnain, the repairman, arrived at our home by 8:00am the next morning (so that we could go to work on time)! Although he was unable to fix the machine immediately (since it required a replacement motor, which he had to order), he swiftly identified the issue and returned the following day to make the fix.
The telephone customer service was exceptional, and the engineer was an expert who immediately located the defective item. Wearing a mask at all times, maintaining social distance at all times, and sanitizing his hands as soon as he arrived, he was both pleasant and efficient. Thank you for a wonderful experience throughout.
Address:
International City, Dubai,
England cluster Y12
Phone No: