Welcome to Home Fix Dubai. We're the best place for fixing and looking after your air conditioner repair Dubai. We know how important it is to have a good AC, especially when it's super-hot in Dubai. Our team of pros is here to keep you cool and comfy all year round.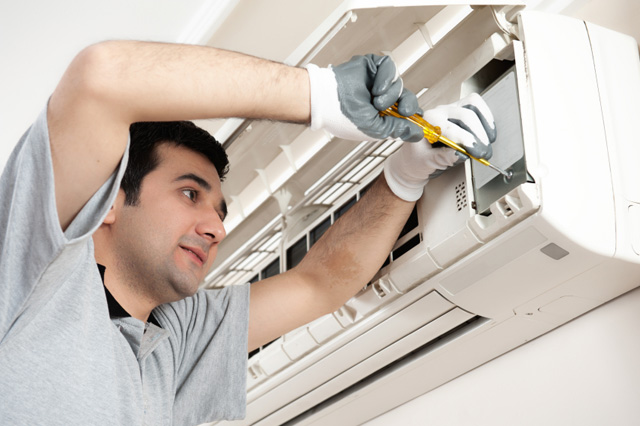 We Do Quality AC Repairs in Dubai
Is your AC acting weird, blowing hot air, or making strange sounds? Don't let a messed-up AC ruin your day. Home Fix Dubai does top-notch AC repair and maintenance that's good and doesn't cost a ton. We're experts at fixing all kinds of ACs, from window ones to big central systems.
Our Services Include
AC Repair Dubai: Our pros are good at finding and fixing AC problems to keep your system running right.
AC Maintenance Dubai: Keeping your AC in good shape is a must. We'll make sure it's always good to go.
AC Repair Near Me in Dubai: We're quick and close, so we'll fix your AC problems in a jiffy.
AC Repair for Homes in Dubai: We help out both homes and businesses, so everyone stays comfy.
Why Pick Home Fix Dubai?
We Know Our Stuff: Our pros have been doing this for a while and know what's what in the AC world.
We're Fast: We know that AC problems need quick fixes in Dubai. We're on it and on time.
Affordable Rates: We don't charge a lot, and we still do a great job. You get your money's worth.
You're Our Priority: We care about your comfort and making sure your AC works perfectly.
We Use Good Tools: We've got the best tools to make sure your AC is fixed up right.
Don't let a broken AC ruin your day. Home Fix Dubai is just a call away, ready to fix your AC problems without breaking the bank. Whether you need AC repair, maintenance, or just some help 'cause your AC is acting up, we're here. Count on us to keep your place cool and comfy.
Give us a call today for all your AC needs in Dubai. We promise to keep you cool even when it's super hot.