Yo, so like, at Home Fix Dubai, we totally get how your TV is like the superstar of your home entertainment scene, right? Like, a wonky TV messes up your whole vibe and ruins your watch party. That's where our TV Repair Dubai crew steps in, rocking swift and solid fixes for all your TV hiccups. We're here to keep your binge-watching game strong! 📺✨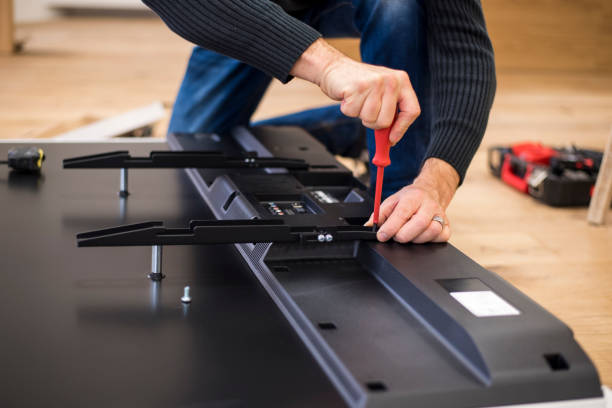 Why Choose Home Fix Dubai for TV Repair?
Professional Expertise
Our tech squad knows their TV stuff – Samsung, LG, Sony, you name it, we've got it covered. We're like TV superheroes, fixing glitches with a side of humor. It's like solving a puzzle while cracking jokes – our special vibe! If your TV's acting up, we're the cool heads to sort it out. Here's to TV magic! 🚀
Convenient Location
Convenience matters, right? That's why we're perfectly placed to be your go-to spot for fixing TVs. When you're on the hunt for the "Best TV repair near me" or "TV repair shop near me," just think Home Fix Dubai. We're right where you need us, ensuring we're super speedy in responding to your service requests. Because who wants to wait around for TV magic, right? Not us!
In Dubai, navigating the bustling cityscape for reliable TV repair services becomes a quest for precision and expertise. Amidst the modern skyline and thriving technology scene, the need for proficient TV repair Dubai is a common requirement. With a myriad of brands and models flooding the market, finding a trustworthy repair service in Dubai becomes paramount.