Washing Machine Repair Dubai
In our fast-paced lives, the washing machine is a household appliance that we rely on for the smooth functioning of our daily routine. However, like any mechanical device, washing machines can sometimes develop issues, leaving us in need of professional assistance. If you're in Dubai and facing washing machine troubles, look no further than Home Fix Dubai. We are your trusted partner for all your washing machine repair silicon oasis needs, providing swift and reliable solutions to ensure your appliance is back up and running in no time.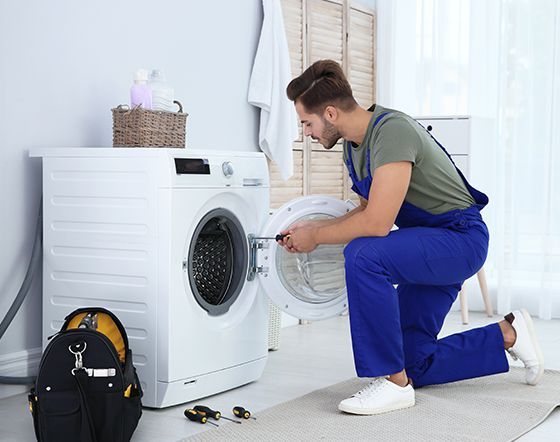 Our Washing Machine Repair Services
At Home Fix Dubai, we understand the inconvenience that a malfunctioning washing machine can cause. That's why we offer a range of specialized services to address your specific needs, including:
1. Washing Machine Repair Near Me
We understand the urgency of your situation. Our team of experts is just a call away, ready to assist you with any washing machine issue. We provide prompt and convenient repair services right at your doorstep, ensuring minimal disruption to your daily routine.
2. Washing Machine Repair Silicon Oasis
Whether you reside in Silicon Oasis or any other area in Dubai, our skilled technicians can reach your location swiftly. We are well-versed with the unique requirements of different neighborhoods, including Silicon Oasis. Rest assured that our technicians are familiar with the local area, ensuring a speedy response to your washing machine troubles.
3. Samsung Washing Machine Repair Dubai
We understand the popularity of Samsung washing machines and their prevalence in Dubai households. Our specialized technicians are well-equipped to handle repairs for all major brands, including Samsung. They are trained to work on the latest Samsung models, ensuring that your valuable appliance is in capable hands.
4. Comprehensive Repair Service
No matter the issue, from minor glitches to major breakdowns, our repair service covers it all. We use cutting-edge diagnostic tools and genuine spare parts to ensure the quality and longevity of our repairs. Our goal is not just to fix the problem but to make sure it doesn't recur.
Why Choose Home Fix Dubai for Washing Machine Repair?
Skilled Technicians: Our technicians are highly trained and experienced in handling a wide range of washing machine brands and models. They are up-to-date with the latest technologies, ensuring that they can diagnose and repair your appliance effectively.
Quick Response: We understand the urgency of a washing machine breakdown. We offer quick response times to get your appliance working again as soon as possible. Our technicians arrive promptly, equipped with the tools and spare parts needed for most common repairs.
Affordable Rates: We believe that quality repair services should be accessible to everyone. Our repair services are competitively priced, ensuring that you receive top-notch quality without breaking the bank. We aim to provide excellent value for your money.
Quality Assurance: At Home Fix Dubai, we stand behind our work with a satisfaction guarantee. Your peace of mind is our priority. If you're not satisfied with our repair services, we will make it right.
Contact Us Today
Don't let a malfunctioning washing machine disrupt your daily routine. Contact Home Fix Dubai for efficient and professional washing machine repair services. We are your reliable partner for washing machine repair near you, including Silicon Oasis. When you choose us, you choose excellence in service.
For Samsung washing machine repair in Dubai and comprehensive washing machine repair service, Home Fix Dubai is the name you can trust. Contact us today, and let's get your washing machine running smoothly again.